Less than a year after embarking on (and selling out!) their first U.S. tour, six-piece boy group P1Harmony is back again with the 2023 P1Ustage H: P1ONEER Live Tour, which kicked off on Friday, January 20 at the Hollywood Palladium in Los Angeles. In addition to touring and festival appearances, the band has had a busy year with the release of their fourth and fifth EPs, Harmony: Zero In and Harmony: Set In (which entered Billboard's World Albums chart at No. 14), along with a collaboration with American singer-songwriter Pink $weats.
Ahead of their tour, Kpopconcerts had the opportunity to chat with members Keeho, Jiung, Theo, Intak, Soul, and Jongseob at their pre-party press conference about what they're most excited to show their fans, AKA P1ECEs, this year.
"Right off the bat, we released more albums so we're definitely more excited to show you guys more songs and more choreos. That's one really big thing," said Keeho, translating on Jongseob's behalf. "Also, this past year we've gotten better. We've been to lots of festivals and we've had more experience performing in front of an audience at a whole bunch of different places, so we're definitely excited to show you guys how much we've improved."
Jiung added, "I think last tour we learned how to make people enjoy together with dancing and singing. I think we can make this tour more fun, or make people enjoy more and focus on that moment."
One goal that the band has is for the show to be as interactive as possible for attendees. The P1ONEER tour's live versions of the songs, "Scared," "Follow Me," and "Do It Like This" will each have opportunities for fans to participate in specific fanchants and dances.
The boys also noted that with such little time between their first tour and second, they worked hard to bring new elements to their performances. P1ECEs can expect remixes, new visuals, and even updated choreography for fan-favorites songs. As Keeho put it, the concert will have many of "the same songs but in different fonts" to bring a new vibe to the experience. They revealed that Theo was heavily involved in the creative planning process this time around.
"Theo did a lot of monitoring and saw a lot of videos from our last tour and he thought it would be better if it was more organized," Keeho added. "So we practiced a lot and put a lot of thought and effort into it so fans can look out for that as well."
"Last tour we were really just having fun onstage. It was six guys just going crazy, it was very hectic. This time around, having fun is very important, but for the six of us we spent a lot of time trying to be cool while having fun," Theo explained, with Keeho translating. "We hope that our fans can experience that and feel that it's not just like six dogs on the loose, jumping around, it's not that. It's very organized and everything is very thought out. Hopefully, fans can feel that and understand that."
Be sure to check out P1Harmony on the P1ONEER Live Tour! P1ECEs can purchase tickets for the remaining stops here.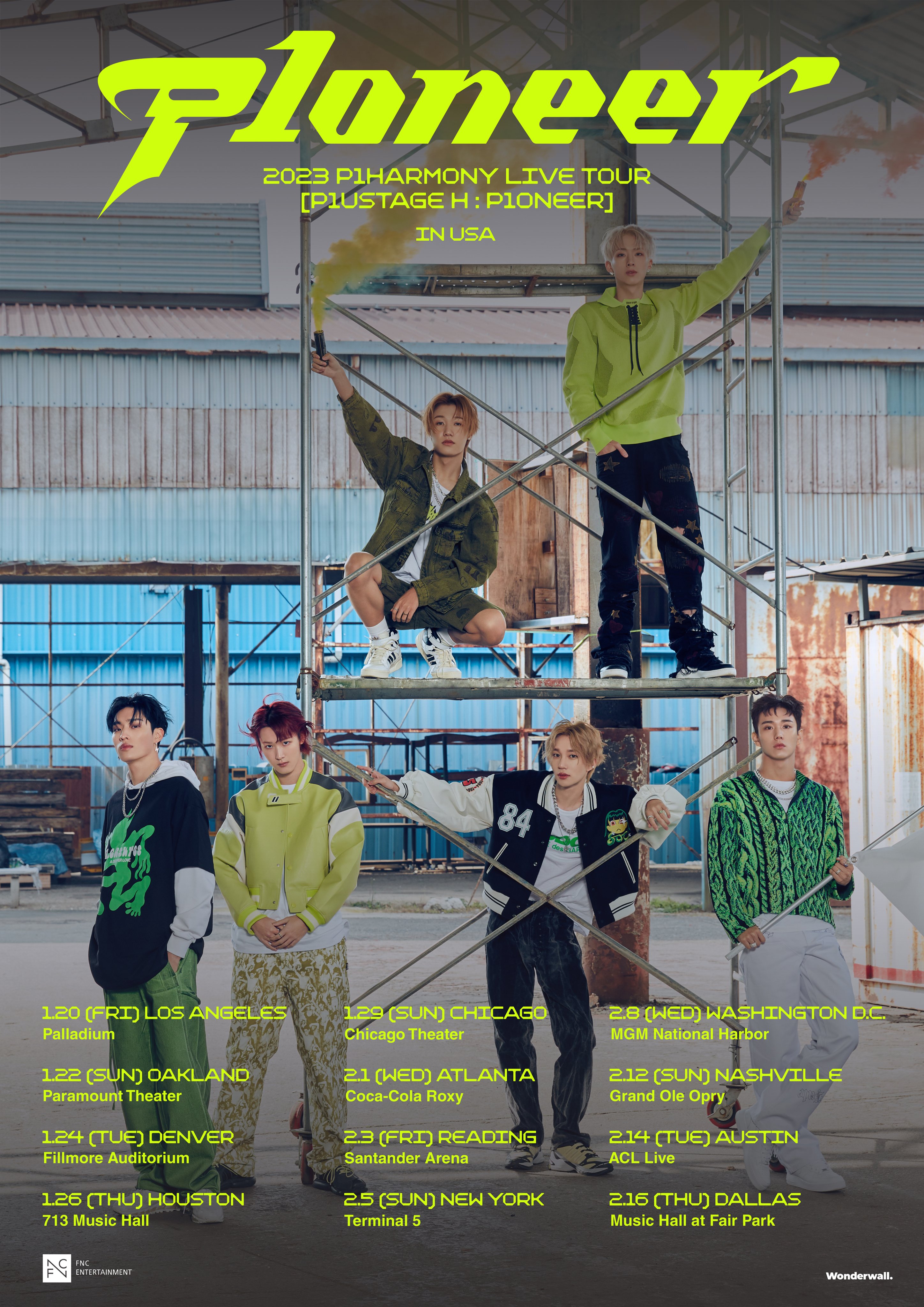 Written by: Aleshia F. & Sarah P.