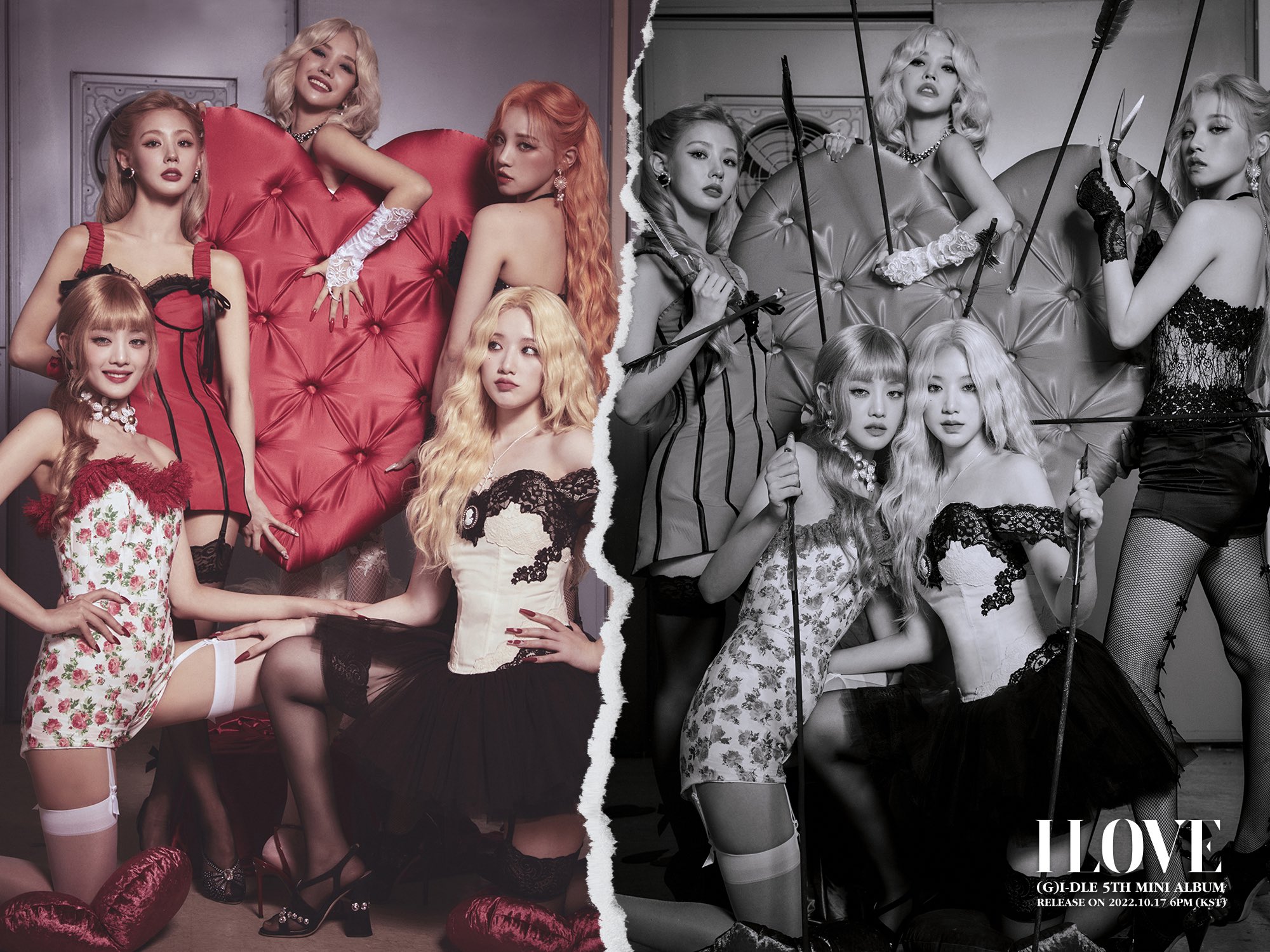 High-powered female girl group (G)I-DLE accomplished a new historic moment by breaking traditional track records and entering #39 on Mediabase's "Top 40" radio airplay charts with "Nxde" from their 5th EP, I love. The quintet also debuted at No. 40 on this week's Billboard "Pop Airplay" chart, serving as their first entry and the only debut on the chart this week.
A U.S. Top Radio promoter commented, "(G)-I-DLE is the first Artist from an Independent label to enter the airplay charts on traditional top 40 with a non-English song. It is usually a difficult challenge to break through, but the group has a unique sound and lyrics that the audience can embrace in the rapid change of the music industry landscape."
102.7 KIISFM's JoJo Wright, one of the most popular Top 40 radio hosts in America, stated, "This is a very historical moment for (G)I-DLE as a self-producing group in the American market since the song is predominantly in Korean." He also added, "On top of their ascending success, I believe that (G)I-DLE has a huge potential to bring something new with K-Pop to the U.S. market.
(G)I-DLE is also credited as the first female K-Pop group from an independent label to debut on "Top 40" with a Korean language song, signifying their continuous power to showcase their appeal to the North American audience.
I love comes seven months after the group's 1st full album I NEVER DIE, which topped iTunes charts in 24 countries and placed No. 58 on Billboard's "Global 200." Shortly afterward, the quintet embarked on their 2022 (G)I-DLE WORLD TOUR [JUST ME ( )I-DLE] that took them on an 18-city tour across 10 countries.
I love surpassed over 700 thousand stock pre-orders and entered the "Billboard 200" charts. The music video for the title track "Nxde" adopted a "vintage Hollywood" concept heavily inspired by the revered late actress Marilyn Monroe as well as street artist Bansky. The video accumulated over 29 million views within 24 hours of its release.
---
[RECAP] (G)I-DLE Captivates Viewers with Stunning Online Concert