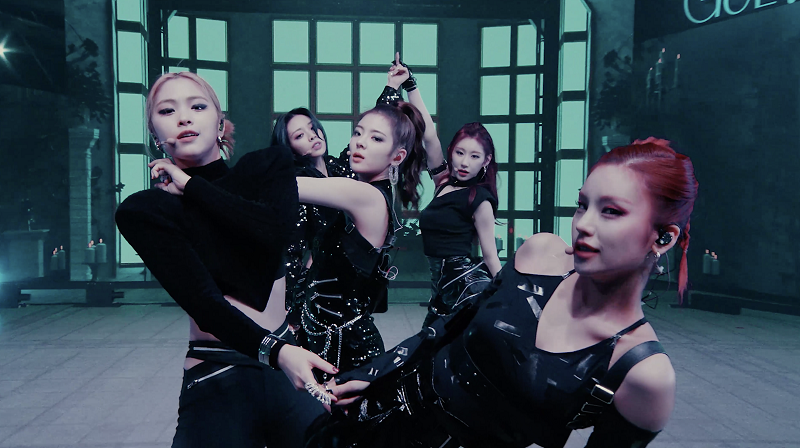 On April 30 (KST), ITZY (Yeji, Lia, Ryujin, Chaeryeong and Yuna) made their long-awaited comeback with their new mini album Guess Who.
Inspired by the classic "Mafia" game, the title track "M.A.F.I.A. (In The Morning)" is about feigning innocence while secretly capturing a person's heart. For those who don't know, "Mafia" is a game of deception. It's a group activity where everyone must work together to deduce who among them is the mafia (essentially the mole in the group). The mafia in turn must convince the group that they are innocent, while secretly eliminating the participants one by one until they are discovered. The song's lyrics are playful. They talk about how the ITZY members (as the Mafias) trick their crushes into believing that they have no interest in them, but already have them wrapped around their fingers. 
ITZY are serving looks in the "M.A.F.I.A. (In The Morning)" music video. In one instance they are shown wearing pure white or colorful attire and in another they are fitted with edgy, all-black outfits. The choreography, paired with the song's addictive hip hop beat, oozes a level of sass and swagger yet to have been fully displayed in the group's past concepts. Through this new release, ITZY successfully exhibits their growth and maturity as artists and we can't wait to see what else they have in store!
Guess Who is available now on all major streaming platforms. Stream it on Spotify an check out the music video, below: