After debuting back in 2019 under MustM Entertainment, the K-Pop group MustB overcame difficult hurdles and stayed true to their goal of being an optimistic light for their fans. Their slogan, "MustB A Light," signifies their passion and motivation to be a shining ray for their Muffins (MustB's fans) even on their darkest day. The five-member group made up of Doha, Taegeon, Wooyeon, Soohyun, and Sihoo aims to create music that embodies love and provides a sense of healing.
Although their music primarily offers an assortment of light, rhythmical beats and delicate melodies, their latest comeback album, Let Me Rise Again, introduces a new variety of sounds. The album consists of five tracks including the dance hip-hop heavy title track, "Realize." Let Me Rise Again hopes to provide fans with a sense of comfort and belonging as they disclose their own emotions and personal battles.
After getting the opportunity to meet their Muffins overseas, they shifted their thinking of solely promoting in Korea to tackling global activities and creating a bond with fans all over the world. To build off of their latest release and to bridge the gap between them and their Muffins, MustB recently embarked on their 2022 world tour. They kicked off the tour in Seoul before heading to North America where they performed six dates in five cities and engaged in a long-awaited fan meeting. Following The States, the members made their way to Latin America. They're now gearing up for their "MustB with MUFFINS" performances set in Romania and Dubai.
The Kpopconcerts team recently had the chance to speak with MustB to discuss their tour experiences, identities, what they think of each other, and more!
KPC: For our readers that are still getting to know you and your music, can you share a little about yourselves?
Wooyeon: For people who don't know us, can we share a little bit about ourselves? Each of our members is different and unique. We all have different personalities, different talents, and different specialities. We are active on SNS, including Instagram, Twitter, Facebook, VLIVE, Daum Cafe, Youtube, TikTok, and PocketDols so that you can learn more about each member more easily.
KPC: Your group has had to go through a lot of adversity since your debut, how do you think you have seen yourselves as a group and individually grow and change over the past three years?
Taegeon: I am the leader now, but I was not the leader before. MustB went through a difficult situation in the past, and even though we could have given up, the five of us pushed through and became the group we are now. I don't think I am the only member that has grown. All five of us have grown, both physically and mentally. To put it very simply, we all grew a lot as a result of our past.
KPC: What does the name MustB mean to you?
Taegeon: All of these questions are hard!
Doha: MUSTB has become my identity. The five of us go to schedules together, practice together, prepare for events together, and record songs together. I think we are now able to express more of MUSTB's colors and also find our own individual colors.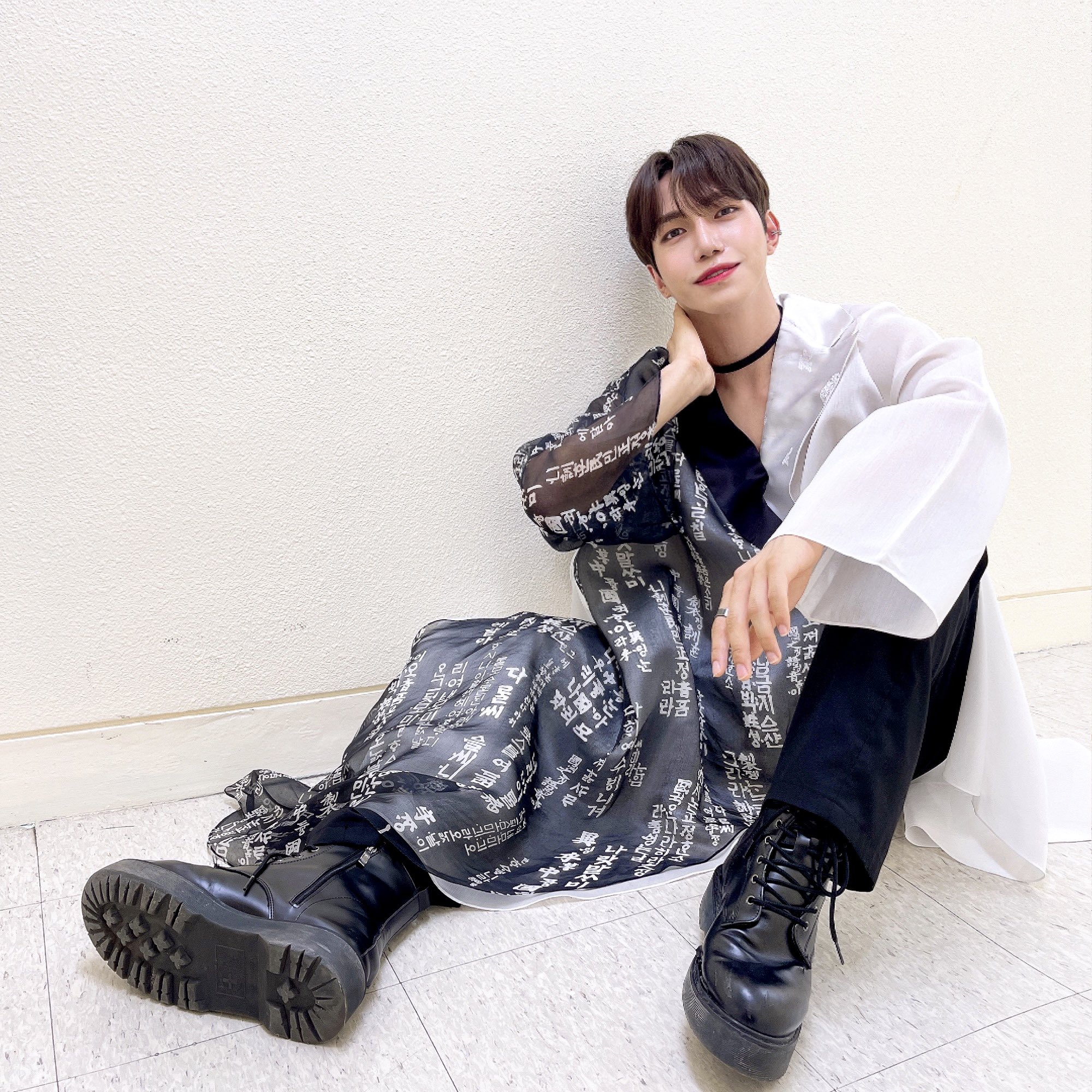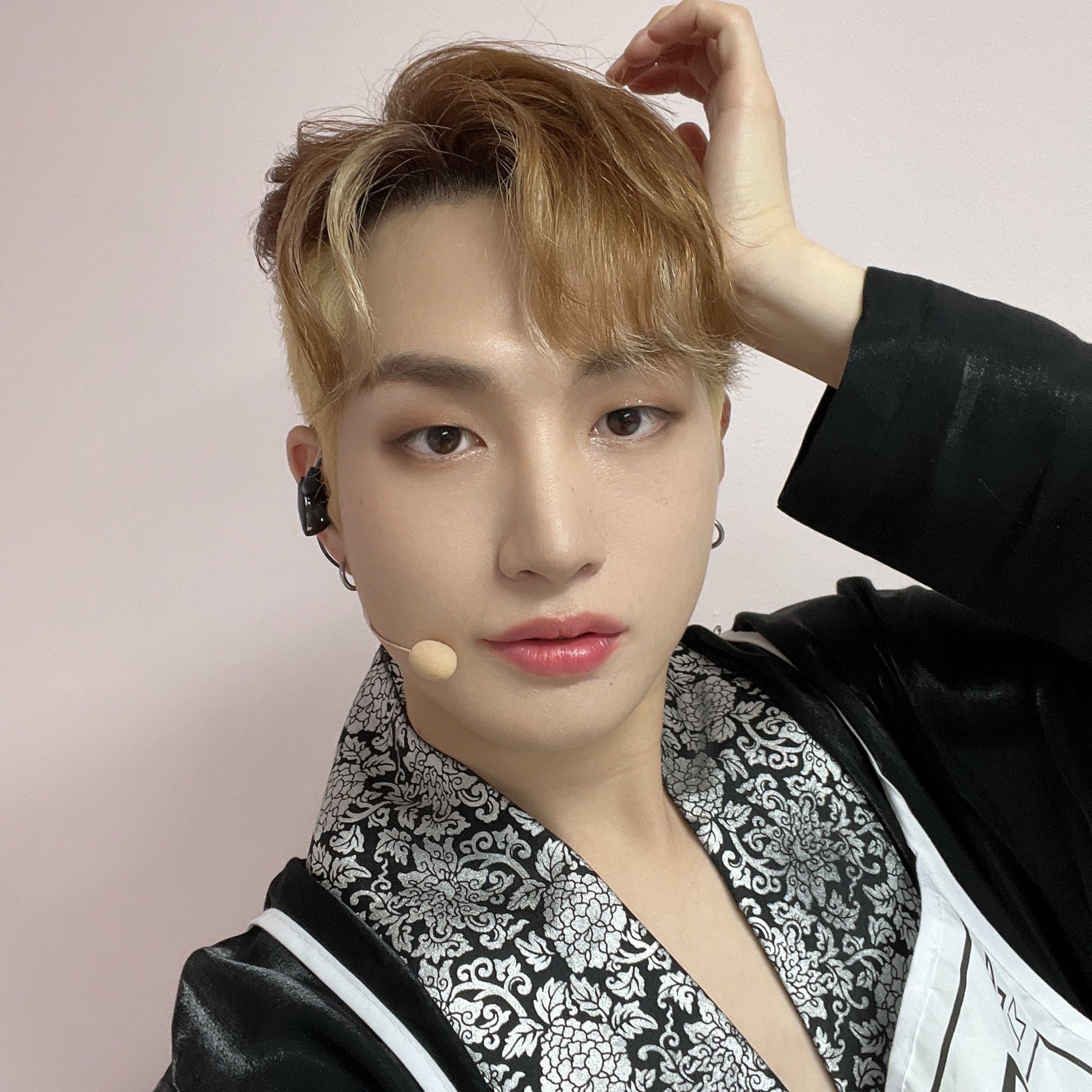 KPC: What was your first impression of the other members in comparison to how you see them now?
Sihoo: For Wooyeon, it was, "He's a man." Soohyun was my school senior, so that image was very ingrained in my mind. Taegeon was very respectful, and Doha was very good-looking.
Doha: What about now?
Sihoo: Still good-looking.
Wooyeon: Sihoo is good-looking too.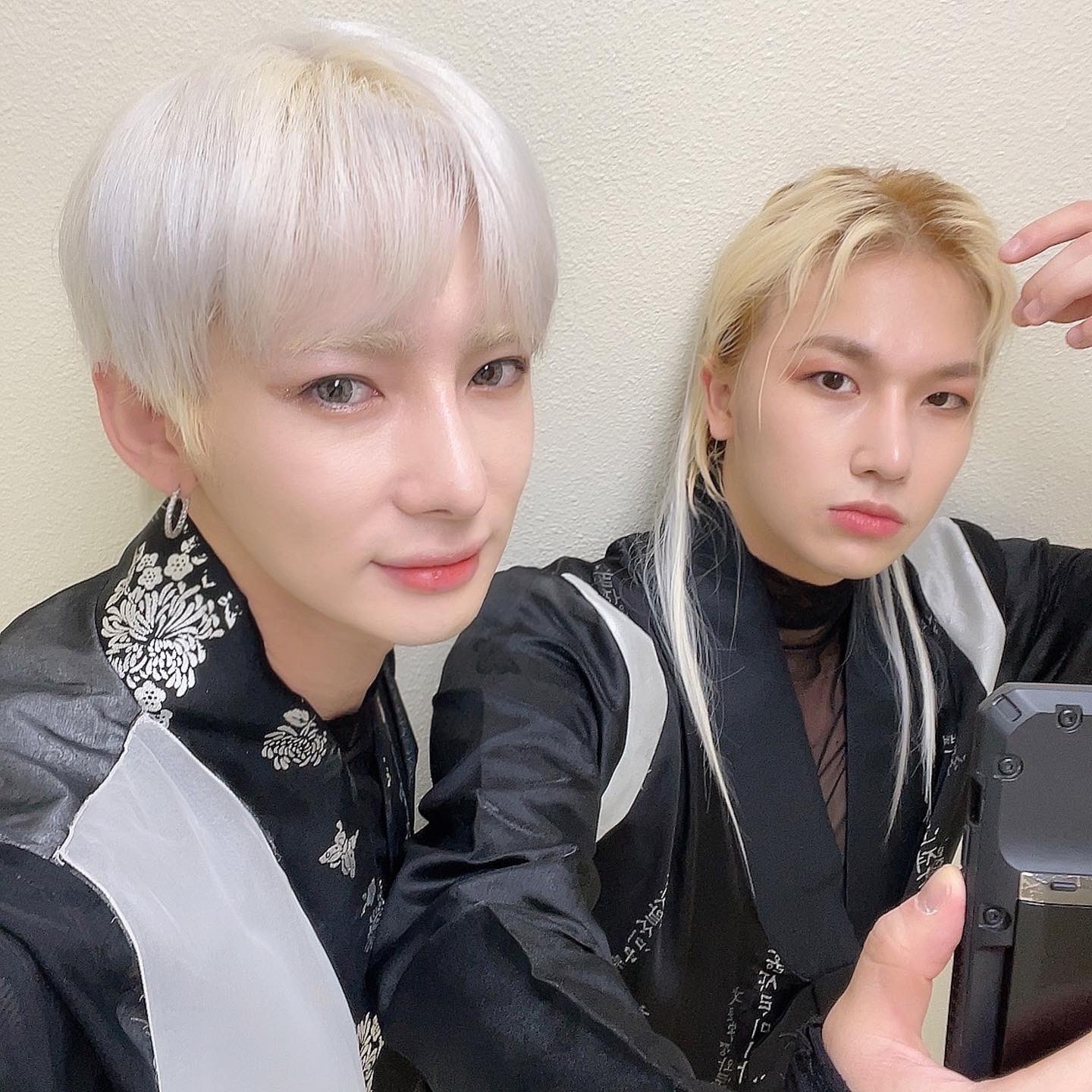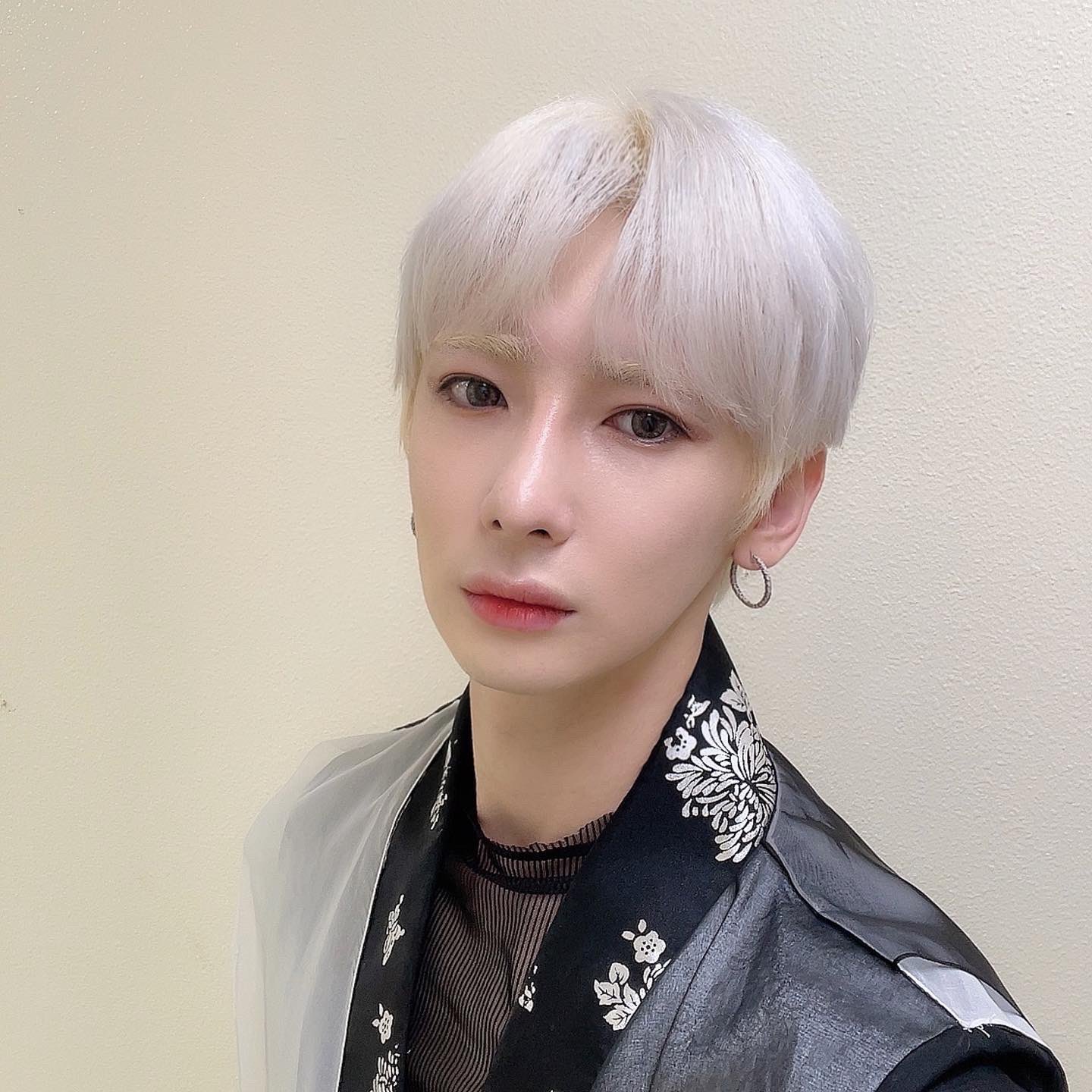 KPC: If you could describe the other member's individual personalities in one word, what would it be?
Wooyeon: Each member? "Smile."
Soohyun: For who?
Wooyeon: Soohyun. For Soohyun, I would say "smiling" or "laughter," or "eye gaze." For Taegeon….."sexy."
Taegeon: Can you please pronounce it correctly?
Wooyeon: "Sexy." For Doha, "Warm."
Soohyun: [Did you mean] "warm" or "worm"?
Wooyeon: "Warm." For Sihoo, "Working out."
KPC: Are there any concepts you would like to try?
Soohyun: If it's possible, I really want to try very powerful choreos with a lot of people behind us.
KPC: Which concepts are the easiest and most difficult for you to embody?
Taegeon: Easy is "angry" and "멋있다"? What is that in English? "Cool." "Angry" and "cool." What's 표정 [pyojeong] in English?
Soohyun: Facial expression?
Taegeon: Yeah, "Facial expression." Those three are the easiest to do. Hard would be "cute" and aegyo.
Sihoo: People will know what you mean if you just say aegyo.
Taegeon: (In English) "Aegyo" and "cute." Hard. I'm 30. Cute is very hard.
KPC: You recently had your North American tour. What were some of the most memorable moments while both performing and while exploring America?
Doha: For this North American tour, we brought water guns. Seeing our Muffins playing along and enjoying themselves when we brought out the water guns during the show made me very happy and it was one of the most memorable moments for me.
KPC: You're currently preparing for your upcoming concert in Romania, how does it feel to head back to where you had your first overseas tour?
Sihoo: Last time we did a show in Romania, so many more fans came than we expected, so it was a good memory for us and we're happy to be going back. I also wanted to see some of the scenery we saw last time – it was beautiful.
KPC: Is there anything that you are specifically looking forward to or wanting to try while in Romania?
Wooyeon: Our upcoming show in Romania is sold out, so I am very curious to see what the vibes will be like when we perform. At our shows, there's a portion when we perform "Time's Up" and "Just Say It" to jump around and have fun with our Muffins; I'm really looking forward to that part of the show in Romania. And the water guns.
KPC: If you could choose anywhere, which city or country would you like to perform in?
Soohyun: (in English) It's hard to pick one country, but we definitely want to visit and revisit the countries we have and haven't been before. We want to literally tour all around the world, so I can't pick one country.
KPC: So what is next for MustB? What does the future look like?
Taegeon: Why do I keep getting the hard questions? To be honest, we used to think that performing on the weekly music shows and promoting in Korea were the most important things to do, but our thinking has shifted a little after touring internationally. Promoting in Korea is still extremely important to us, but K-pop is growing in popularity around the world and we think it's also important to perform internationally. I think there will be more world tours in MustB's future.
KPC: Is there anything you want to say to your fans?
Doha: It has been about three years since we debuted. There are Muffins that have been with us since the beginning, and more Muffins joining us as we continue to promote. We have shared both happy and sad experiences with our Muffins, and we are so glad that we have these memories. These experiences and memories with Muffins give us strength, and we want to continue to make our Muffins happy. Always in my heart.
Taegeon: Muffin is MustB's life.
Wooyeon: Thank you so much.
---
Thank you so much to MustB and MustM Entertainment for the opportunity to conduct this interview and Nahri L. for the translations!
FOLLOW MUSTB